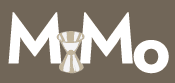 And it's that time again – Mixology Monday! This time it's hosted by Josh over at Cocktail Assembly and he chose the theme of "flips". He said:
You see, I figure this would be a great time to strategically use all this combined creative and crafty brainpower to build up a list of recipes to keep me loaded up on flips the entire year.
So I did some poking around. Paul Clarke (he who done gone and created Mixology Monday, amongst other accolades and general Internet sexiness) wrote an article for Serious Eats about flips. In it, he mentions some other ones created (thus seeing my idea of a Fernet Branca flip is already done) but mentioned this about modern flips, something I took to heart:
Contemporary flips are relatively simple: a base of spirit (preferably dark & rich), a little syrup and/or liqueur, and a fresh egg, all shaken together and served with a little nutmeg grated on top.
Okay, enough of the blockquotes.
I'm lucky enough that my favorite NFL team, the Steelers, is going to the AFC Championship next week. My idea initially was to use Fernet as the "black" in a Black & Gold Flip, but as I just mentioned, the Fernet Flip has been done. I thought about using Averna, in a bit of honor to Dr. Bamboo, but decided against it. Still: what would be an appropriate Pittsburgh area liquor?
Ahhh, screw it. Let's Google "Pittsburgh Steelers liquor", look at the first few liquor pictures that show up in the image search, and see if I'm inspired. A few clicks, avoiding stories about Santonio Holmes throwing liquor at someone, and there we go – Kraken black spiced rum and Strega.
Oh. I can work with that.
I love the idea of whole eggs in drinks anyways, so now it was just time to tweak proportions. I think what I came up with is pretty good, and a bit of a solid drink, if I do say so myself.
The Black & Gold Flip
2 ounces Kraken spiced rum
1 ounce Strega
1 whole egg
Put the ingredients in a glass with a bunch of ice. Shake for 60-90 seconds. Strain into a chilled glass, top with some fresh grated nutmeg.
Ahhh, delicious! If you're feeling really ambitious, try topping it with some brown ale or a black stout and give it a quick stir. I haven't tried it yet, though I was thinking of giving it a shot with some Guinness or Bell's Hell Hath No Fury beer. But first, I'll finish the one I have.
Cheers folks, and thanks again to Josh for hosting!